Hi all!
Still working on the Hetzer.
Started the second tread as well as the upper hull.
Next thing to be done was the gun, but as this is a special element, I had to prepare for some more alterations first.
Then, finally, I managed to finish the second track as well … and it looks as messy as the first one does.
Follwing that I mounted the "Big Boy", the gun. Next thing to do was the gun mantlet.
Yeah, the gun has been taken from an 1/35 model kit of an KV-1. And yeah, at this point of the assembly process it somehow
looked
weird. But later on, you won't see anything of this anymore – unless you are a flying porcavian-pig thing called Hans.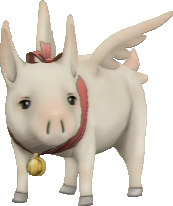 Mo-oink!
But having proceeded as far as of now, I can go on telling you what happened then.
After having spent some more time on miniatures of different projects and the Gallian command vehicle, I decided to start the gun mantlet.
It resulted in what looked closely to a tank hunter suffering from an allergy … his nose seemed to be swollen …
Still unfinished, but with a few more adjustments, I think this could look quite nice!
See you on the next update!